Do you think that your Instagram bios and captions now need a little something? Do you wish there was a quick way to attract your reader's attention or make it easier for them to scan your caption content for the essential information? There is, which is fantastic news, and the trick is a quick Instagram font adjustment!
We'll look at how some of our favorite Instagram users are using various fonts in their captions, as well as how you can use our new tips to Change Font Style in your Instagram Bio and captions to increase the traffic on your profile and enhance sales engagement. So go ahead and experiment with various fonts and styles tips and insights by our experts to make your Instagram presence even more appealing and distinctive.
What Font Does Instagram Use?
Proxima Nova is the exclusive font that Instagram uses for its textual content. Mark Simonson developed this sans-serif typeface in 2005, and it has since become incredibly popular. Thousands of websites employ Proxima Nova, which is highly popular online. Because of its sleek and contemporary style, it is a preferred option for many design applications, including Instagram.
How to Get Different Fonts On Instagram
Users of Instagram have the option to utilize numerous typefaces in various locations, giving their content and profiles a unique flair. These various typefaces can be used for three main things: Instagram captions, Instagram bios, and Instagram Stories.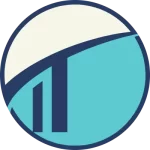 Are there any built-in font options in Instagram for changing my bio style?
No, Instagram does not provide built-in font options for changing the style of your bio text. However, you can still use external tools to generate different font styles and then copy and paste them into your Instagram bio.
You have the option to select from a variety of typefaces when writing your Instagram captions, giving you the freedom to try out various styles and aesthetics. This gives you the chance to stand out from the crowd and fit your captions with the intended visual concept.
How to Change Font Style in Instagram Bio Posts
You can use several Instagram font generator apps, such as LingoJam, to improve the visual appeal of your Instagram captions. With the use of these tools, you may enter the appropriate word and have a distinctive font style generated for it, which you can then copy and paste into your caption.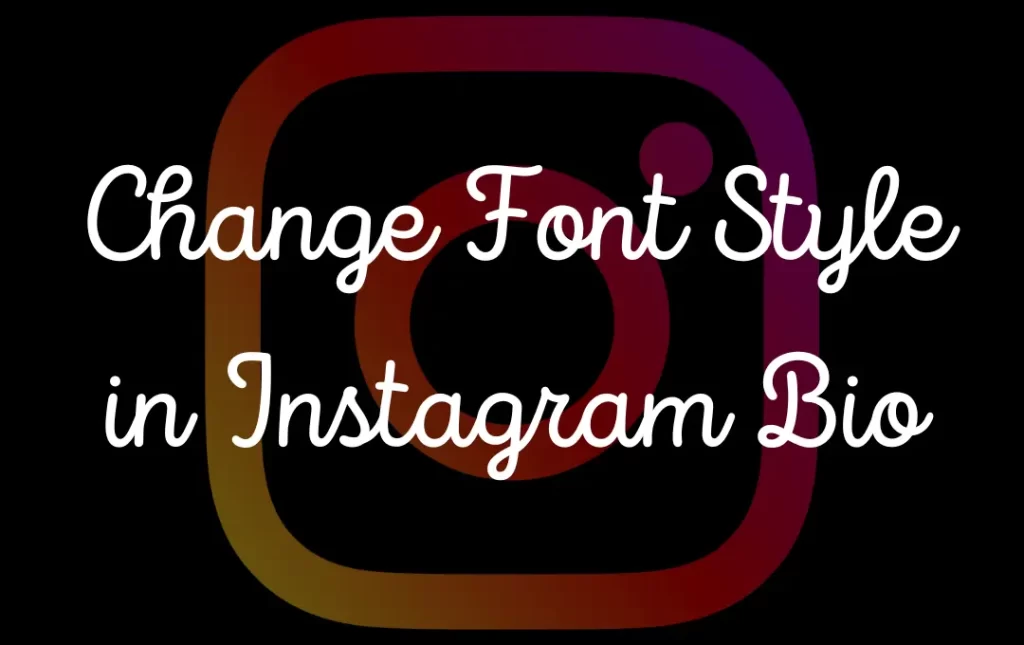 However, it's necessary to use sophisticated fonts with prudence. While some ornate fonts may lend a touch of flair, they can be difficult to read, especially in lengthier captions. To ensure that your audience can easily understand your message, you must strike a balance between distinctiveness and readability.
Here is how to do it;
On your computer, sign in to Tailwind for Instagram.
You can either upload a photo for your article or choose an existing image to edit.
Start composing your caption.
Choose one of the various fonts for Instagram from the pop-up menu. Serif, Cursive, Bold, and Italic are all options.
You may further personalize your Instagram captions by combining various font styles in addition to using single font styles. This gives you a wide range of options and enables you to produce distinctive and eye-catching effects. For instance, you can add flair to your letters by combining styles like Bold + Italic, Bold + Cursive, or even numerous styles like Bold, Italic, and Times New Roman.
How to Change Instagram Bio Fonts
Your Instagram bio can stand out and have a distinctive look by changing the typeface. I can't directly access or change your Instagram bio, but I can show you how to change the font. You can take the following actions:
Open Instagram on a computer: You must use a web browser on your desktop or laptop to view Instagram because the font-changing feature is currently not available on the Instagram mobile app.
Click "Edit Profile" on your profile to make changes; When you're logged into your Instagram account on a desktop, click on your profile image in the top right corner to go to your profile page. then select the "Edit Profile" button that is directly beneath your profile photo.
Rewrite your bio with a unique font: You can edit your Instagram bio somewhere under the "Bio" area of your profile settings, using a different font. You may create custom fonts to use by using a variety of websites and resources. LingoJam's Instagram Fonts Generator is a well-known program (https://lingojam.com/InstagramFonts). Visit the webpage and fill up the text box with your selected bio text. You will have access to a variety of font alternatives thanks to the tool. The created text should be copied, then select a font style you like.
Copy the new font and paste it into your Instagram bio: Copy the text, then go back to your Instagram profile settings and paste it into the "Bio" field. Verify the text and make any necessary edits before submitting it, as some fonts may not be supported or may not display properly on all devices. Once you're happy with it, submit your updated bio by clicking the "Submit" or "Save" button.
How to Get Different Fonts on Instagram Story
To add several fonts to your Instagram Stories, utilize the same copy-and-paste technique from a Tailwind or Instagram font generator! You only need to copy and paste the desired font into your Stories after selecting it.
Alternatively, you might utilize Instagram Stories' new fonts! Over the past year, accounts have begun receiving new font options, which increase the initial four font choices to nine.
To change your typefaces, open a story you want to write, hit the text button in the top right corner, and then browse the fonts that are offered.
How to Use Instagram Font Change For Sales + Engagement
You may increase your sales and engagement on Instagram by strategically changing the typeface. Here are some pointers on how to improve your outcomes by using Instagram's font change feature:
Using eye-catching and distinctive fonts in your descriptions, bios, and stories will help you attract consumers' attention as they browse through their feeds. This can help your material stand out from the competition and arouse interest, which will increase the possibility that readers will pause to read your postings.
Highlight critical elements: You can use specific typefaces to draw attention to things like time-sensitive offers, discounts, or special deals. You can bring attention to these crucial elements, making them more apparent and raising the likelihood of engagement and conversion, by utilizing a different font style or size.
Align your fonts with your brand: Building trust and recognition requires consistency in branding. Consider using your brand's distinctive typeface or fonts on Instagram as well. This will improve brand recall and contribute to the development of a consistent brand identity across various media.
Match the typefaces to the content's tone: Various fonts arouse various emotions and establish the mood of your writing. Choose a typeface that compliments the tone, style, and content of your post. For instance, you might use a powerful, empowering typeface if you're sharing a quote, while a whimsical, playful font might fit a humorous post.
Don't overdo it: Using unusual typefaces might be beneficial, but you shouldn't use them excessively or make your material hard to understand. Maintain readability and make sure the typefaces you use are readable on a variety of screens and devices. Find a happy medium between originality and usability.
Things to Consider if You Change Your Instagram Bio & Captions Font
It's important to keep in mind that altering the font in your Instagram bio requires the usage of Unicode characters, which are frequently inaccessible to screen reader users. This means that you most definitely don't want to use a different font across your entire bio or all of the captions. For their name or a tiny portion of the description, most people just alter the typeface.
Also keep in mind that changing the text itself can have just as much, if not more, of an impact as changing the typeface. The best Instagram bio typically only has a few short statements as opposed to lengthy ones. Include any pertinent connections to any accounts you administer.
How to Change Instagram Bio Font Type on iPhone
On iOS, open your preferred browser and go to the Meta Tags web page.
On the website, the left sidebar features a variety of fonts. Choose one as you see fit. You can type the text you desire in your Instagram bio under Edit Text. When finished, click View Preview to see how it will appear. To copy the message in the chosen font to your clipboard, tap on Copy next to the font you chose.
By tapping on the app's icon on the homepage or by sliding down from the home screen and typing Instagram into the search field, you can open Instagram.
Open Instagram on an iPhone 4. Tap the user profile to access your profile. In order to access the Instagram bio settings, click Edit Profile here.
Paste the text into your bio that you copied in Step 3 above. To save changes, click Done.
Frequently Asked Questions
Conclusion
In conclusion, the ability to change the font style in your Instagram bio and captions can unleash a world of artistic potential. You may change the look and feel of your Instagram profile, attracting attention, showcasing your personality, and making an impression on your audience by putting the strategies and tricks discussed in this list into practice.